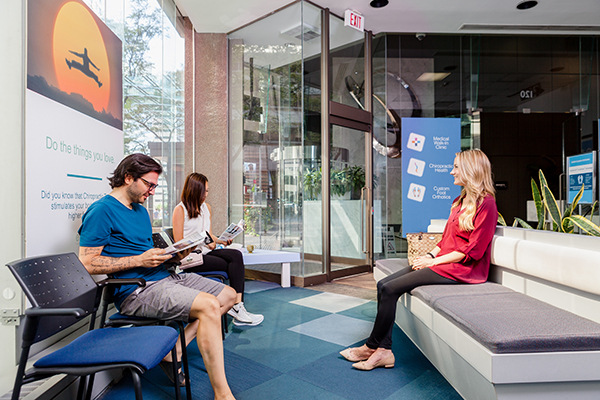 Our Work
In 2001, the CCRF established its research chair program that placed chiropractic researchers in universities across Canada for the very first time. This program was established to investigate best practices in chiropractic care, and to expand our understanding of treating Canadians living with musculoskeletal pain.
Read about the impact these researchers are making
here!
BOARD OF DIRECTORS & STAFF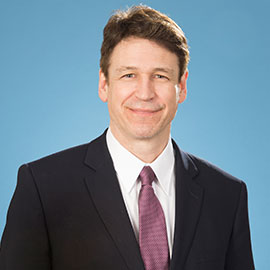 Mr. Robert Harris, CCRF Executive Director
Robert Harris is a Business Development and Marketing executive with experience in both for-profit and not-for-profit environments.
Most recently, he served as Vice President, Marketing with Workplace Safety and Prevention Services, the largest health and safety association in Ontario. In this capacity he led numerous functional areas including brand marketing, events, eBusiness, small business, direct marketing, customer service, training delivery and solution development. In prior not-for-profit positions Robert focused on traditional and digital fundraising, strategic planning, grant development and integrated client services.
Formerly, Robert was General Manager, Wiley Canada with P&L responsibility for a $28 million sales and publishing operation including the iconic For Dummies® brand. In all his corporate leadership roles Robert improved performance by leveraging content value, increasing sales and building staff capacity.
Educated at the University of Toronto (B.A.; M.B.A.) Robert has also attained certifications in Corporate Social Responsibility, Business Coaching and Emotional Intelligence. He has a range of interests including painting, football and international development.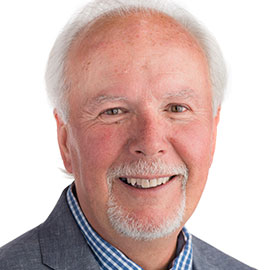 Dr. Chris Martin, DC – Chair (ON)
Dr. Chris Martin graduated from the Canadian Memorial Chiropractic College (CMCC) in 1978. He served on the British Columbia Chiropractic Association (BCCA) Board from 1984-1991, acting as President from 1987-1989.
He later joined the College of Chiropractors of BC from 1991-1998 as the Chair of Standards of Practice. In 1991, he was also awarded the William Lindsay Memorial Award for exemplary service. He then rejoined the BCCA from 1998-2004 serving as a CCA Governor. From 2002-2006, he served as Chair of the CCA Research Committee, also acting as the CCA liaison to the CCRF. In 2003, Dr. Martin also served as the BC Chair to the Canadian Memorial Chiropractic College (CMCC) Capital Campaign.
In 2006, Dr. Martin joined the CCRF Board where he presently remains. He served as President of the Board from 2008-2011. He and his wife, Glenn, returned to their home town of Ottawa to be closer to their two boys and families. They now enjoy taking as much time as possible to spoil their four grandchildren.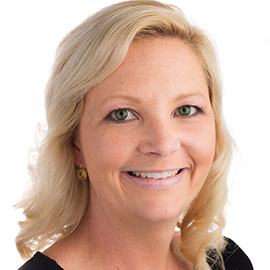 Dr. Kate MacAdam, DC – Second Vice-Chair (NS)
Dr. Kate MacAdam owns a multi-disciplinary practice in Halifax, NS. She attained her Bachelor of Science in Kinesiology degree from the University of New Brunswick in 2000, and graduated from the Canadian Memorial Chiropractic College (CMCC) with clinic honours in 2005. She completed her residency in the Sport Sciences Program at the Royal College of Chiropractic Sports Sciences (Canada). In 2009, she completed a Masters of Science Degree in Kinesiology from Dalhousie University. She has been teaching in the department of Health and Human Performance at Dalhousie University since 2006 and provides mentorship opportunities for students.
Dr. MacAdam's current National chiropractic involvement includes serving as a board member for the Canadian Chiropractic Research Foundation (CCRF) and as an opinion leader for the Canadian Chiropractic Guideline Initiative (CCGI). She was the Chair of the Patient Experience Task Force Committee with the CCA from 2014-15. Provincially, Dr. MacAdam served as the Vice President and Treasurer of the Council of Nova Scotia College of Chiropractors from 2012-2015. She was also the Nova Scotia Representative on the Canadian Memorial Chiropractic College (CMCC) Board of Governors from 2006-2009, and continues to be a proud supporting alumni of CMCC.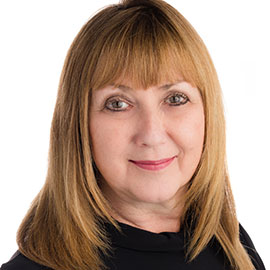 Dr. Judy Forrester, DC – Director (AB)
Dr. Judy Forrester has practiced as a Doctor of Chiropractic since 1978. Since graduating from the Canadian Memorial Chiropractic College with the President's Graduate of the Year Award she has practiced in both San Francisco, California and Calgary, Alberta. Dr. Forrester is the co-author of Pediatric Chiropractic, a textbook published by Williams and Wilkins (now Lippincott Williams & Wilkins) in 1998. She has also edited and authored numerous professional publications in prenatal and pediatric chiropractic. Dr. Forrester is the founder of a large multidisciplinary health centre in northwest Calgary, Synergea Family Health Centre, which houses diverse healthcare practitioners working in a collaborative care model. Synergea Family Health Centre focuses on family, patient-centred, community-based, and integrative care, and has a mandate to respect individual choices in healthcare. Dr. Forrester has served since 2005 on the council of the Alberta College and Association of Chiropractors and also serves as the CCA Director on the Canadian Chiropractic Research Foundation.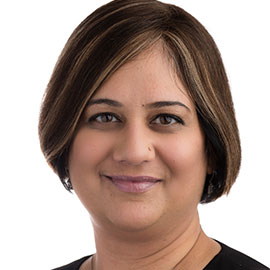 Dr. Ayla Azad, DC – Director (ON)
Dr. Ayla Azad graduated from Palmer College of Chiropractic (USA) in 1995. Soon after graduating, she began working at the Palmer Center for Chiropractic Research where she was involved in clinical research and education.
Dr. Azad has been in private practice at Total Rehab, a multi-disciplinary rehab clinic in Ajax, Ontario since 1999. She has also been teaching at the Canadian Memorial Chiropractic College since then in the Chiropractic Therapeutics, Principles and Practice and Clinical Diagnosis Departments. Dr. Azad has been on the Board of Directors of the Ontario Chiropractic Association since 2007 and served as President and Chair of the Board from 2015 to 2017.
Dr. Azad is currently completing her Master's in Business Administration (MBA) degree from Athabasca University.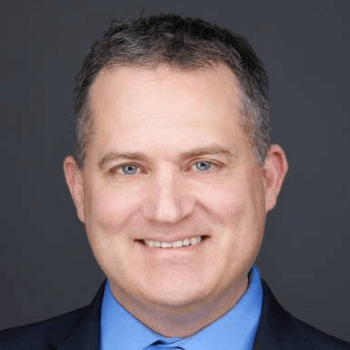 Dr. Chad Kulak, DC – Director (Alberta)
Dr. Chad Kulak is a practicing chiropractor and former President of the Alberta College and Association of Chiropractors of Alberta(ACAC). Using evidence-informed treatment options, Dr. Kulak believes that chiropractic is well positioned to address MSK conditions more efficiently and effectively.
Dr. Kulak has practiced as a locum, associate and clinic owner. Time spent working on the CCA's Patient Experience Task Force and as an Opinion Leader with the Canadian Chiropractic Guideline Initiative has convinced him that patient-centered care must always be the focus.
Dr. Kulak received a Bachelor of Physical Education degree from the University of Alberta in 1995, and subsequently received his Doctor of Chiropractic from the Canadian Memorial Chiropractic College in Toronto in 1999.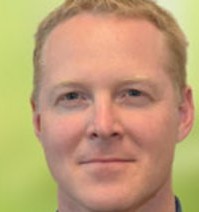 Dr. Richard McIlmoyle, DC – Director (BC)
Dr. Richard McIlmoyle graduated from McMaster University in 1994 with a Biochemistry degree. In 1999, he graduated from Logan College with an honours Doctor of Chiropractic degree. He recently completed a Post Graduate Certificate in Pain Management from the University of Alberta. He practiced in Toronto and Hamilton, Ontario before moving to Victoria, BC where he owns a multidisciplinary clinic.
He has taught neurology since 2003 and recently became an instructor for the non-profit organization PainBC, which has a goal to "Empower health care providers with the education, tools, and skills they need to improve the lives of people living with pain."
He is a member of the Canadian Chiropractic Association (CCA), British Columbia Chiropractic Association (BCCA), International Association for the Study of Pain, Work Wellness and Disability Prevention Institute, and the Canadian Academy of Pain Management. As a member of the BCCA Best Practices Task Force, his team has completed a draft framework for Chiropractic best practices in BC.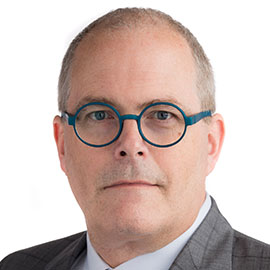 Mr. Philippe Garneau – Public Member (ON)
Philippe is Co-Founder, President & Executive Creative Director of GWP Brand Engineering, a branding firm founded in 1996.
GWP is famous for opening up people's minds to new ideas. Philippe was eager to get involved with the CCRF because of the work his firm led in creating a new, national positioning for the CCA in 2016.
Philippe brand engineered the first ING DIRECT and creative directed its communications for over 13 years—both in Canada and in the U.S. Philippe launched Expedia.ca and stewarded it for over a decade. In 2007 when the CBC wanted to manage its brand during the employee lock-out, Philippe's pen was behind their communications. Philippe gave Buckley's cough syrup a taste of what it feels like to be Canada's best-selling cough syrup. In 2009 he named, positioned and launched Intact Insurance, Canada's largest home and auto insurer. In 2016 Philippe brand engineered Borrowell.com the first Fintech brand CIBC has partnered with.
To experience a small sample of his breakthrough campaigns visit https://bit.ly/2HODLf8.